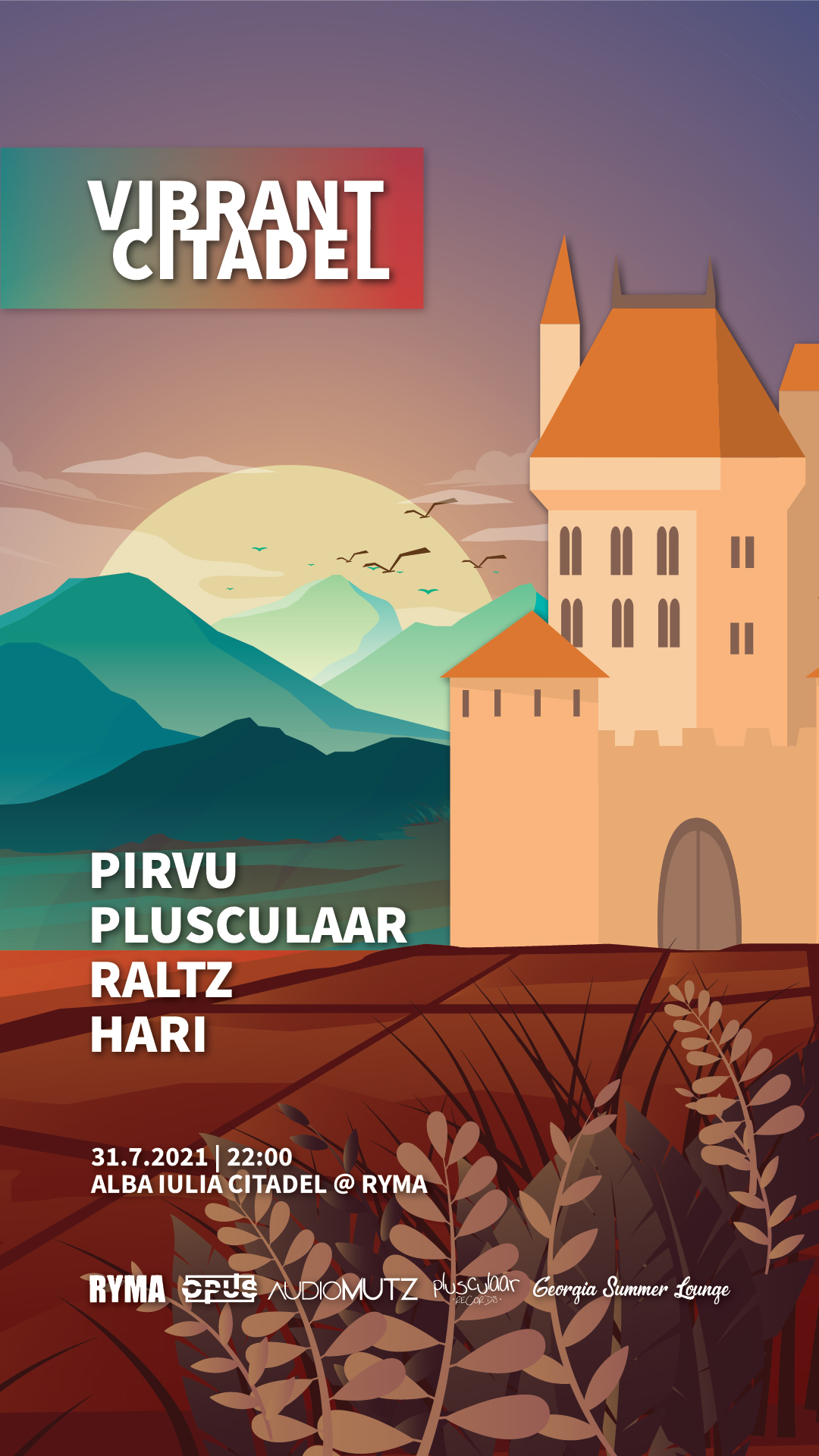 Vibrant Citadel w/ Pîrvu • Plusculaar • Raltz • Hari

| | |
| --- | --- |
| | July 31, 2021 |
| | 10:00 pm |
| | Romania |
| | Alba Iulia Citadel @ RYMA |
| | Google Map |
 Vibrant Citadel 
After taking a long break from physical activity, we will be able to reunite again and can dance in an refined citadel.
The Alba Carolina Citadel is a star-shaped fortress located in Alba Iulia. Its construction commenced on November 4, 1715 during the Habsburg rule in Transylvania, and was completed in 1738. 20,000 serfs were involved in its construction, which is estimated to have cost around 3 million guldens.
This place will host us on 31.07.2021 starting at 22:00 at RYMA with an eccentric lineup based on local artists with great power of musical persuasion.
 Line-up:
 PIRVU
 PLUSCULAAR
 RALTZ (Opus Pe Lac)
 HARI (Audiomutz)
 Saturday 31 July 2021
 22:00 – 12:00 
 Location: ALBA IULIA CITADEL @ RYMA
-/-/-/-/-/-/-/-/-/-/-/-/-/-/-/-/-/-/
The number of participants is limited to 200 at the moment (more details soon)
 access by people under 18 is prohibited 
In the context of Covid 19, the event will comply with all the rules of the Romanian Government that will be on that date (we will keep you updated with all the news)
 People who refuse to have their temperature checked will not have access to the location.
We recommend you hand hygiene frequently 
 Please keep the mask on your face and keep the distance of 2 meters.
-/-/-/-/-/-/-/-/-/-/-/-/-/-/-/-/-/-/
 Food Area
 Rooms for rent
 Car Park
 We reserve all rights for participants in the event 
Don't Drink And Drive!!!