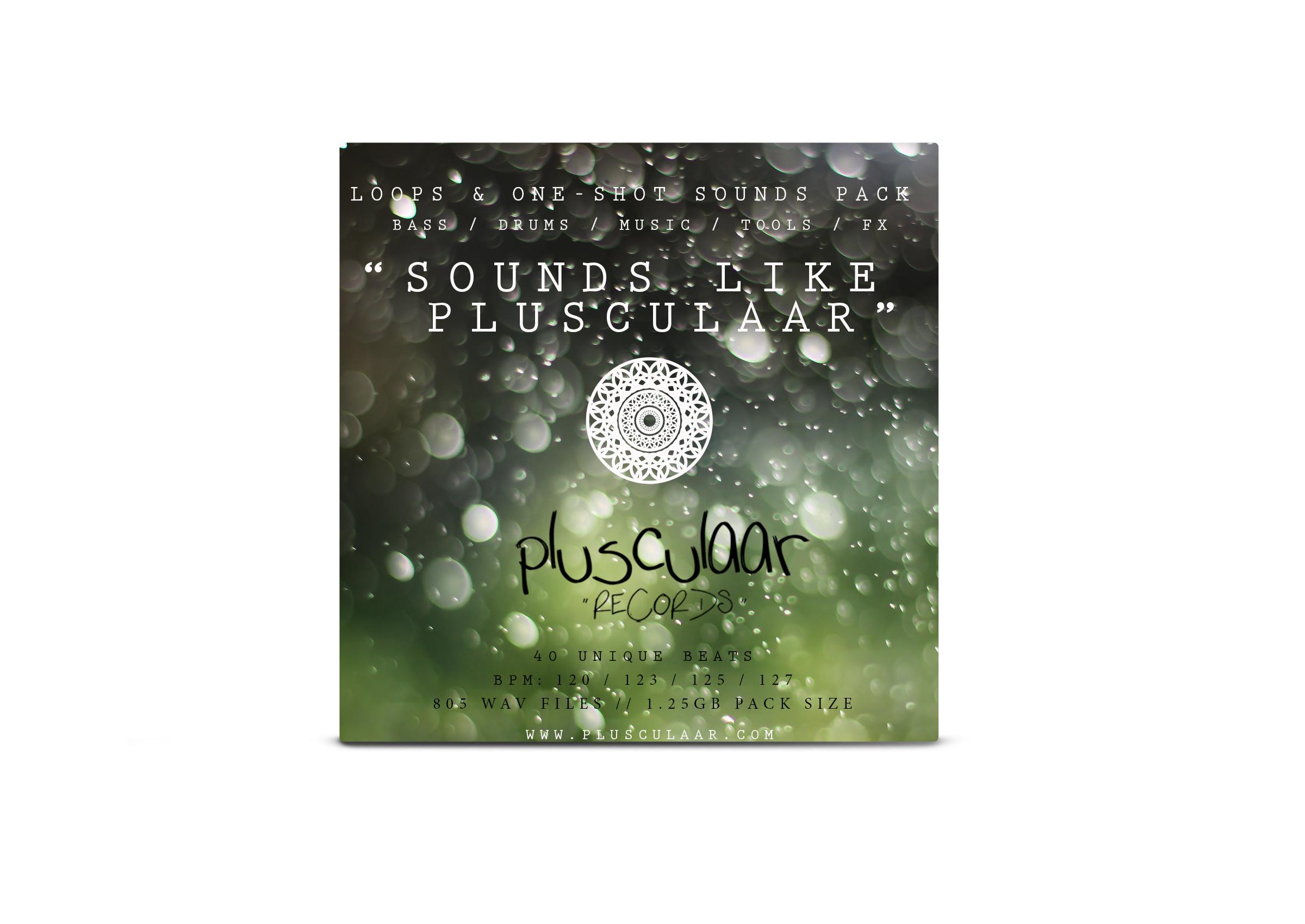 Goodies of the new year are here, Sounds Like Plusculaar is huge and amazing samples data base, 40 unique beats with loops and one-shot included.Its been almoust a year since plusculaar website and samples pack been created, and now proudly lunch the 6th edition with all the experience and passion gather in these sounds really step out of the pure underground and Romanian feeling. This time everything is even more special because the theme of this pack is exactly Plusculaar sound, the old and new style and unique way of expressing feeling with sounds. As well the bigest pack so far.
"This samples pack is as good as remixing a track of mine, or 40 of them.."
805.wav files // size: 1.25GB // bpm: 120 – 123 – 215 – 127
incl. genres: Minimal / Techno / Dub / Microhouse / Deep / Tech-house / Electronica
incl. folder:
-ATMOSFERE
-BASS LOOPS
-DRUM LOOPS
(Full Drum / HiHats / Kick / No Kick / Percussion / Shaker / Snare & Clap)
-MUSIC LOOPS
-SOUNDS & FX
( Bass Hit / Drum Hit = clap, hat, kick, perc, shaker, snare / Fx)
-TOOLS
Sounds Like Plusculaar 2017 Samples Pack = 85$ 
Each of the 40 unique songs, been separated, as loop or one-shot. This is the actual sounds data base that Plusculaar use for his curent tracks, so is a share of passion and love, lets support underground and independent art for a better change in the world
*Note: If you want to pay with Bitcoin, Litecoin or Ripple, contact me!
after payment you will get 2 emails of confirmation, one from paypal, and one from plusculaar.com with download link! In case you miss the email feel free to contact me and it will all be sort out, Thank you!
useful tips: These sounds are created with 432Hz (tone frequency) .. from the standard 440Hz,
change yours for best quality!