Psihedelic atmosphere and background sounds into a full track version with Plusculaar signature, unique 10 tracks that might say have no genere or could be use for any style of your production, from meditation music to experimental, electronica, ambient, microhouse, minimal, and more. 
909.Mb / 52.WAV / Full Tracks / Patterns / Modular Drum
[SAMPLES PACK]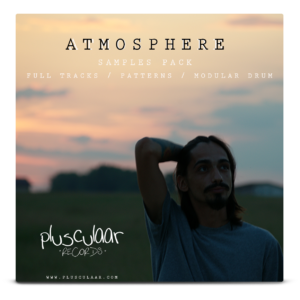 Inside Folders:
Full Tracks (10 atmosphering songs)
Modular Drum (10 analog drums)
Atmosphere by Plusculaar – Samples Pack = 45 $ 
*Note: If you want to pay with Bitcoin, Litecoin or Ripple, contact me!
after payment you will get 2 emails of confirmation, one from paypal, and one from plusculaar.com with download link! In case you miss the email feel free to contact me and it will all be sort out, Thank you!
useful tips: These sounds are created with 432Hz (tone frequency) .. from the standard 440Hz,
change yours for best quality!